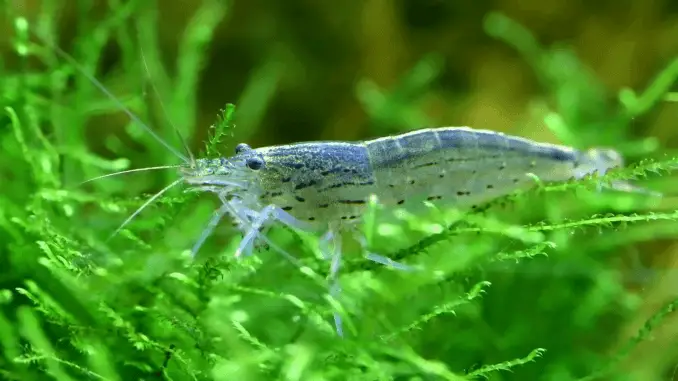 Java moss is a freshwater species of the Hypnaceae family that is used as an aquarium carpeting plant. The versatile plant creates attractive aquascapes in home aquariums, giving the tank a lush, natural ambiance.
Java mosses come in various shades of green and are furry, densely-growing bryophytes with lots of small, delicate stems. The plant's low care needs, aquascaping benefits, and affordability make it popular amongst aquarists.
Java Moss Facts & Overview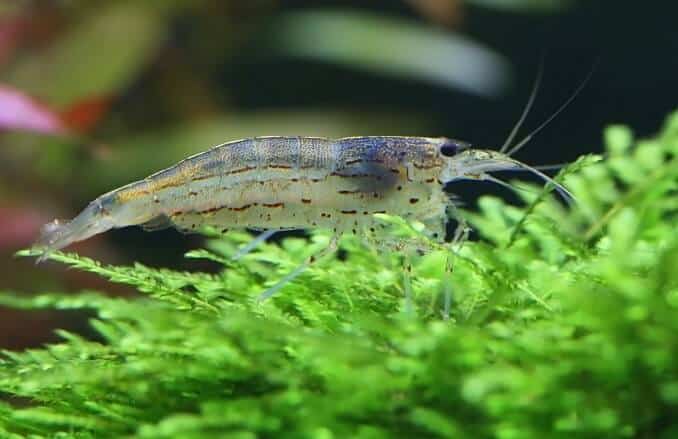 | | |
| --- | --- |
| Scientific name: | Taxiphyllum barbieri |
| Common names: | Java moss, Bogor moss |
| Origin: | Southeast Asia |
| Height: | 2–4 inches |
| Growth rate: | Slow (1–1.5 inches per month) |
| Color: | Bright green |
| Aquarium placement: | Carpeting |
| Water type: | Freshwater |
| Temperature: | 60–80°F (15–27°C) |
| pH: | 5.0–8.0 |
Origin
Java moss originates in Southeast Asia, including Japan, Singapore, Java island, Vietnam, Malaysia, and the Philippines. The plant grows on land and underwater and is usually found growing on rocks, riverbanks, and tree trunks in moist, tropical climates.
Java moss is one of the most common aquatic and semi-aquatic plants in the wild and has the ability to grow on almost every surface, including driftwood, gravel, and the surface of the water.
Availability
Finding Java mosses in pet stores and online is easy. The plant is widely available and affordable and costs $5–$15 depending on the quantity of moss. The mosses are sold on online marketplaces like Etsy and Amazon, as well as at aquarium specialist stores like:
Appearance & Size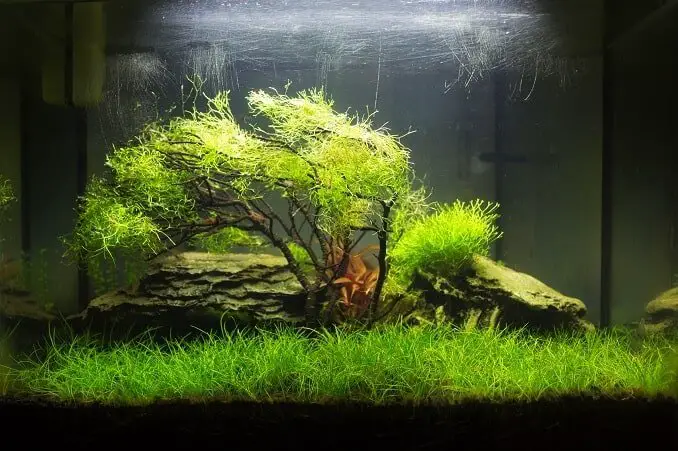 Java moss is a bright green leafy plant that forms dense, carpet-like clumps. The plant's stems are short, reaching a maximum of 4 inches tall, and are covered in tiny 0.7-inch overlapping leaves.
Java mosses don't have roots. Instead, the plants have tiny sticky "feet" called rhizoids, which anchor them in place. The plants grow slowly, at a rate of between 1 and 1.5 inches per month.
When grown underwater, Java moss has smaller greener leaves than when grown on land. Young, newly planted moss is brighter than old moss.
Benefits of Java Moss in Aquariums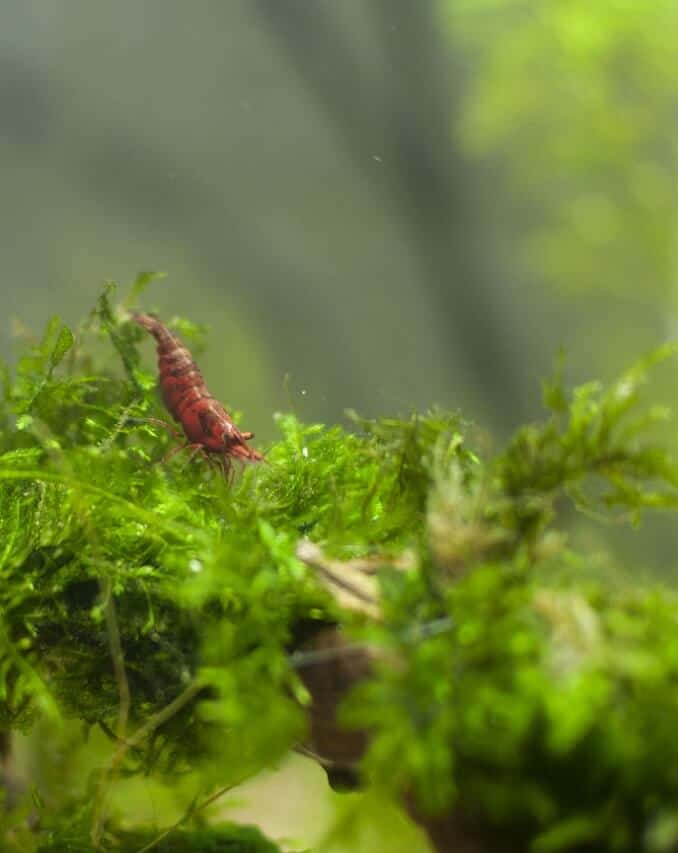 Java moss has aesthetic benefits that give the tank a natural appearance and provide a realistic habitat for fish in captivity.
The plant is a common feature in breeding tanks as a place for fish to lay their eggs, and the moss is known to harbor infusorians, which are ideal food for newly-hatched fry.
Compatible Tank Mates
The Java moss is suitable for tanks containing all species of freshwater fish. Fish and invertebrates that nibble on plants, and bottom-dwelling fish particularly enjoy this plant.
Java mosses are ideal for planting in tanks containing:
This moss can safely be planted with other aquarium plants without interrupting their growth.
Java Moss Aquarium Conditions & Requirements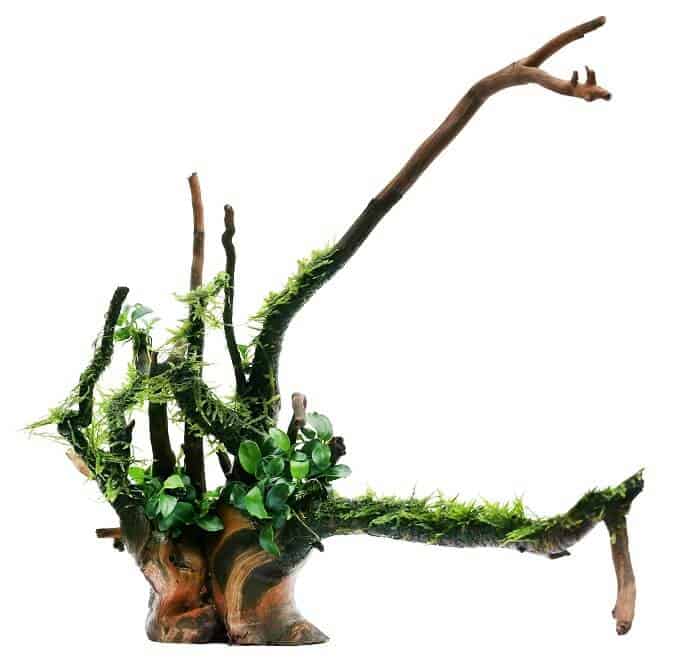 Caring for java moss is easy. The plant grows in most water types in the wild and prefers a strong water current, moderately warm water, and a neutral pH.
Java mosses don't need a special type of substrate because they're light enough to anchor to any surface or substrate.
Tank Requirements
When grown underwater in a tank, the plant has several requirements that should be considered during tank set up to mimic its natural damp, warm Southeast Asian habitat.
Java mosses need a surface to grow on, but they're not picky — the moss will grow on substrate, driftwood, stones, glass surfaces, and tank decorations.
Moderate or dim tank lighting for 8–10 hours per day is fine because the plant is used to growing in shaded conditions in the wild. Bright lighting allows the plant to grow densely but increases algae growth.
The moss is used to moderately warm waters and tolerates temperatures up to 86°F, but it grows fastest in water with a temperature of around 75°F.
Tank Conditions
Ideal tank conditions for the Java moss are:
| | |
| --- | --- |
| Water type: | Slightly acidic to neutral freshwater |
| Tank size: | Minimum 5 gallons |
| Water temperature: | 59–86°F |
| Required substrate: | Substrate not necessary — grows on any surface |
| Tank placement: | Carpeting |
| Acidity: | 5.0–8.0 pH |
| Water hardness: | 6–20 dGH |
| Light type & strength: | Low to moderate aquarium lighting |
| Hours of light: | Around 10 hours |
| Water heater: | Not essential |
The Java moss adapts well to fluctuating water parameters. However, the plant grows fastest in aquariums with good carbon dioxide content and clean water conditions.
Tank Placement & Aquascaping
Java moss doesn't have roots, which means it can be grown on a variety of horizontal and vertical surfaces inside an aquarium. The easiest use of the plant is carpeting for the bottom of the tank.
Because the moss grows dense and short, it's ideal for covering-up unattractive features in an aquarium, like plastic decorations.
This moss is a popular aquascaping plant, and it looks attractive when grown on a piece of driftwood assembled in the tank to look like a small tree. The plant quickly spreads from its original clump if not trimmed.
Java Moss Carpet/Walls
A popular way to grow Java moss is as a carpet or wall. This provides your tank with an aesthetically pleasing floor or wall and is easy to maintain.
To create a carpet, you will need two pieces of mesh and some fishing line or thread. It's important to make sure that all the materials you put into your tank are non-toxic.
Lay down your first piece of mesh, and lightly cover it with Java moss. You can cut bits off to arrange them so they sit flat, don't worry about keeping it whole. Once you have good coverage, place the second piece of mesh on top, and use thread to secure the two pieces together.
The sandwiched moss can then be placed into the tank and will slowly start to grow through the mesh, providing you with a visually stunning bed of moss that you can use to cover the floor or the wall.
Alternatively, you can weigh the moss down to create a carpet. In order to do this, sprinkle a light layer of gravel over it to hold it down as it attaches itself to the floor of the tank.
Java Moss Trees
Java moss can also be used to create trees, using a piece of driftwood that stands vertically. Ideally, you'd choose a piece of wood that gives a tree-like appearance, with a few branches extending outwards.
Alternatively, you can tie a number of pieces of wood together to form a tree shape. Remember any glue you use should be suitable for aquarium use.
Collect your Java moss. If you've taken it directly from your tank, you'll need to gently pat it off taking care not to dry the moss out.
Using small amounts of glue, attach the moss to your branches in small amounts. Once you've attached all your moss, trim off any extra, wispy bits to create the tree-shaped look.
Then place the moss tree into your tank.
How to Plant Java Moss in the Aquarium
All Java moss should be cleaned in a bleach mix before being added to an aquarium, because the plant can carry pests or nuisance algae.
Some Java mosses are delivered already attached to a surface such as a piece of driftwood, which should be carefully peeled off before cleaning the moss.
How to Safely Introduce Java Moss into Your Tank
To clean a Java moss in preparation for introduction into a tank, follow these steps:
Place the Java moss in a bucket of clean, plain water.
Gather two more buckets, cleaning gloves, unscented bleach, de-chlorinator, and tap water.
Mix one part bleach and 20 parts tap water in one bucket. Prepare the second bucket with water and one dose of de-chlorinator, measuring according to the product instructions.
Put on the cleaning gloves and fully submerge the moss for 90 seconds inside the bleach-water solution.
Immediately transfer the plant to the bucket of de-chlorinator and leave it to soak for five minutes.
Transfer the moss to your tank.
How to Plant Java Moss
To establish the moss quickly, separate it into thin, 2-inch pieces to allow the maximum amount of light to hit the leaves and stems. Place the plant pieces on the substrate, a rock, or other flat surface and allow several days for the plant to anchor.
In order to plant Java mosses on challenging surfaces, such as the curved edge of driftwood, tie the plants in place with fishing wire. Leave the wire in place until the plants attach to the surface on their own, then use scissors to snip the wire.
Care & Growing Guide
Java mosses are hardy plants that grow steadily in most water conditions. They're easy to care for because they don't need special nutrition or specific water conditions, and they don't overwhelm the tank with excessive growth.
Nutrition
Fertilizer and CO2 can be used to encourage the Java moss to grow faster than normal. However, these extra nutrients aren't necessary if the moss lives with fish, and hair algae are likely to grow if the plant is over-fertilized.
Maintenance
Java moss isn't prone to any plant-specific diseases, but there are several problems associated with this plant to avoid:
Dirt Buildup
Java moss's densely-growing leaves accumulate detritus from uneaten food and fish waste, which pollutes the tank.
To clean built-up dirt off of rocks, tank decorations, or driftwood, remove the entire object with the moss and rinse it under cool water. To clean Java moss on surfaces that can't be removed, use a ⅜-inch tube to siphon detritus out of the moss.
Algae Growth
Algae commonly grow on Java mosses, especially in tanks with intense lighting. Typically, algae grows faster than moss, so removing the algae without ripping out the moss is difficult.
To reduce algae growth, add algae-eating fish and invertebrates to the tank, like Chinese algae eaters and Amano shrimp. Before introducing a new species to the tank, ensure it's compatible with established tank species.
Leaf Browning
Java mosses turn brown when they don't have sufficient nutrients, light, or clean water.
To prevent the plant from dying, add a small amount of fish-safe fertilizer to the tank, take steps to control algae growth, add more carbon dioxide if necessary, and check that your water and lighting conditions are optimal.
Overgrowth
The moss needs to be trimmed back occasionally to prevent it from taking over the tank. Trimming gives the plant a clean appearance and allows for healthier growth by giving all of the leaves and stems access to light.
Trim the plant into a smooth, single-level carpeting layer with a pair of scissors whenever it begins to grow into a small bush.
Propagating Java Moss
Java moss propagation is easy with the following steps:
Use scissors to trim off a 2-inch section of the plant.
Place the plant section on a surface where you'd like new Java moss to grow. Attach the plant with fishing wire if it floats away.
The plant section will naturally attach itself and begin to spread within three weeks, at which point the fishing wire can be removed.
Should You Get Java Moss for Your Aquarium?
Java moss is a hardy, vibrant plant that boosts the aesthetic appeal of a home aquarium.
You should get this plant if you're keen to aquascape your tank with affordable, easy-to-grow vegetation.
Don't get Java moss if you don't have methods in place for controlling algae growth, as this moss is a breeding ground for algae.
This moss is an ideal plant for beginner and experienced aquarists because it's colorful, useful, and easy to plant and maintain.
Java Moss FAQs