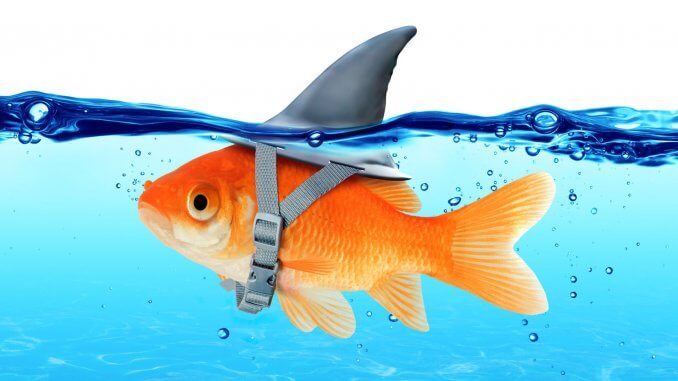 Whether your pet fish is as shiny as a goldfish, as precious as a guppy, or as colorful as a betta, it deserves an exciting name.
To you, your fish is more than a scaly body gliding around. It is your new friend and your favorite entertainment so your fish deserves a name that lives up to all of the joy it brings.
What better way to name your fish, than choosing a name which makes you smile every time you say it?
Finding the perfect name for your fish is not a swimmingly simple process, so we have put together an extensive list of more than 500 funny fish names.
Funny Fish Names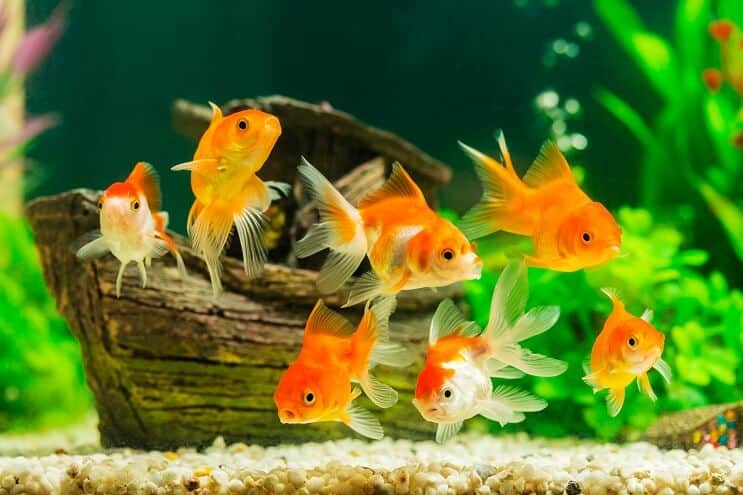 As your pet fish always manages to make you smile just by swimming around in your life, we want to make sure that the name you give him them to the happiness.
Here are a few of the funniest names you could give to your fish:
Billie EiFish
Billie Eilish is currently taking the music charts by storm. Not only is the name a clever pun, but it is so funny! You are sure to get a chuckle with this creative and quirky name. Whether you are a fan or not, this is still funny and trendy.
Darth Bait-er
A personal favorite. This can be a cult fan choice or maybe you think your fish brings out your villainous alter ego? Regardless, this is a top choice and sure to make your guests giggle.
Han Sole-o
The Star Wars theme is a good one – it ensures a lot of laughs. Do not let your creativity stray here, if you really want a Star Wars name, keep the puns coming!
Harry Water
Get it?! Like Harry Potter? Thinking of fictional characters, and creating puns or rhyming names with fish-related words is a real brain jogger, and a hilarious way to create the perfect name for your new gill-bearer.
Loch Ness Monster
A silly classic that we had to include. Have you ever made jokes about small dogs that seem to think they are much bigger than they are? This is kind of like that, but… less fluffy.
Megan Mackerel
A twist on the Duchess of Sussex's name. These royal names are really funny and quite easy to come up with! Let this inspire you if it does not feel like the perfect fit.
Michael Phelps
Your fish is no ordinary fish, it is an Olympic gold medalist. Naming your fish after the famous swimmer could reel in some serious laughs, especially when you see his or her tiny fins flopping around in the tank.
OdysSea
Whether you have actually ever read the Odyssey by Homer or not, this name has plenty of uniqueness. It is an equally funny and adorable name for your finned bestie. Give it a try – see how it goes down!
Pacifisht
How cute is this one! Just as adorable as it is funny – reserve this name for your peaceful little swimmer.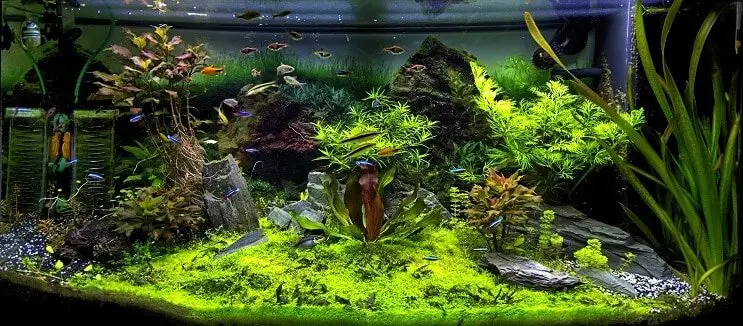 Prince Whale-iam
Prince William or Prince Whale-iam, what is actually better? Whale creates some classic jokes in the world of aquatic puns – we are sure you can tell why.
Sea-line Dion
Do you think your fish has wildly good vocals? Can they live up to the singing queen, Celine Dion? We think this might be the case… and if so, this pun is a sure chuckler.
Solemate
It's understandable if some people do not understand the special connection between you and your new pet. You two are best friends, the closest pair, and absolute soulmates – so use this pun to your advantage.
The Great GatSea
The Great Gatsby with a nautical twist. A completely unique and funny name for your new friend. We know your fish is just as suave as Mr. Gatsby.
The Lion, the Witch, and the Goldfish
Come on, it is so ridiculous that it is funny. The unexpectedness brings such a funny shock element. If you have a trio of fish this is perfect.
The Rolling Rockfish
If you love The Rolling Stones, maybe this is the right choice for you.
More Funny Names
Although there are just over 27,000 species of fish, we know that your pet is particularly special. It might be your fish's personality that glistens beyond its gills or the way its fins waddle during tricks.
Whatever it may be that makes you smile at your gill-bearing best friend it deserves to be complemented by an outrageously unique name.
Here is a list of thirty funny names for your new pet:
Agent Cody Tanks – Agent Cody Banks, but with a fishy edge
Anne chovvy – A fancier anchovy
Aquaman
Bobby Filet – Bobby Flay, but fishier
Captain Hook
Genghis Karp – Genghis Khan
Guppi Goldberg – Whoopi Goldberg
Gyrados – what your Pokemon Magikarp will evolve into
Fish N' Chips
Fisher Price – a childhood favorite brand and possibly a nostalgic name for your new pet
Fluffy – some names just seek humor in their irony and this is one of them!
James Pond
Leviathan – a religious sea monster
Mackerelmore – Macklemore
McFish – die hard McDonald's fan, anyone?
Mr. Bubbles – your fish is going to create some serious bubbles, so this is fitting
Mr. Fish – classically ridiculous, therefore classically funny
Mrs. Puff – Spongebob's driving instructor who was a puffer fish
PeeWee – how tiny is your fishy? Is it peewee?
Puckerface – equally cute and funny! We bet your fish is always puckering up
Sharkira – Shakira
Swim Shady
Uncle Salmon – Uncle Sam
Still not enough names? That does not faze us.
We are here for the long haul, the perfect name, the winning ticket, the crème de la crème!
Do you want a perfect funny name for your fancy goldfish, or maybe your mollies?
| | | |
| --- | --- | --- |
| Aqua-bottom Jeans | Al Shore | Alicia Seas |
| Bait | Ba-Rock fish Obama | Bob Marlin |
| Commander Fin | Fin Carrey | Finstagram |
| Gordan Ramsea | Harley Finn | Jaws |
| Kraken Up | Leonardo DaFishy | Lionel MesSea |
| MiShell Obama | Mr. Dar-Sea | M-Sea Hammer |
| Scuba Doo | SeaBastian | SeaRena Williams |
| SeaNus Williams | Shell Gibson | Shellen DeGeneres |
| SteFin Curry | Tank Sinatra | Tank Ocean |
| Thrill Seaker | Quentin Taranemo | |
Funny Betta Fish Names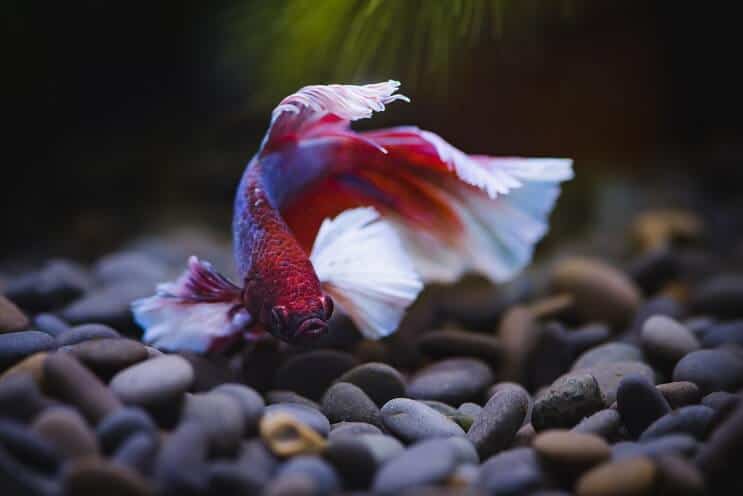 If you have not bought a betta yet and are thinking about it, you will need to know what to feed them and the best tank size. Once you've figured that out, you can come up with a unique funny betta fish name.
America's Most Wanted
Aries – a fire sign of the zodiac (a red betta)
Betta Cooper – Betty Cooper from "Riverdale"
Bettaface – Leather face
Betta Rexha – Bebe Rexha
Betta Rhymes – Busta Rhymes
Betta Swan – Bella Swan from Twilight
Betta White – Betty White
Rhythm and Blues
Blue Ivy – Beyonce
Blue Smurf
Cancer – a water sign of the zodiac (a blue betta)
CerSea Lannister – Game of Thrones
Original Dorito – for your red betta
Dr. Betta Now – a doctor who makes it all betta!
Leo – a fire sign of the zodiac (a red betta)
Patrick Bettaman – American Psycho
Pisces – a water sign of the zodiac (a blue betta)
REDemption – for your red betta
Rocky – we already know that your betta is a fighter, what better way to embrace it?
Sagittarius – fire sign of the zodiac (a red betta)
Scorpio – a water sign of the zodiac (a blue betta)
Siamese cat – like Siamese fighting fish but ridiculous
Swedish Fish – for your red betta
Funny Fish Names Puns
We know what you are thinking… this list is not bad, but we cod do better.
Whether you're looking for a perfect name for your neon tetras or your gouramis, surely you are sick of hearing the same old pet names? Let us entice you with pun-related titles for your new fish:
| | | |
| --- | --- | --- |
| Aqua-Fin-a | Bass-ist | Bassociate |
| Catch-22 | Carpe Diem | Carp-enter |
| Debait | Fin-land | Fish-eye |
| For Cod's Sake | For-tuna teller | Gill-bert |
| Gillfriend | Gilluminati | Hoki-Pokey |
| Jelly | Koi Boy | Leonardo Di-carp-rio |
| Mary Kate and Ashley Ocean | Nemo-sis | Nuclear Fishin |
| Oh-My-Cod | Prawn Shop | Tank You |
| The Grunion | Tuna Turner | |
Summary
If you feel like there is even more that would tickle your fancy, check out our favorite fish puns.
Funny names are a great way to express both you and your fish's unique attributes – so let your creative juices flow!
Name your new pet something you are proud of, and something that embraces your friendship.
Can you think of any other funny names for your fish? Let us know in the comments below…