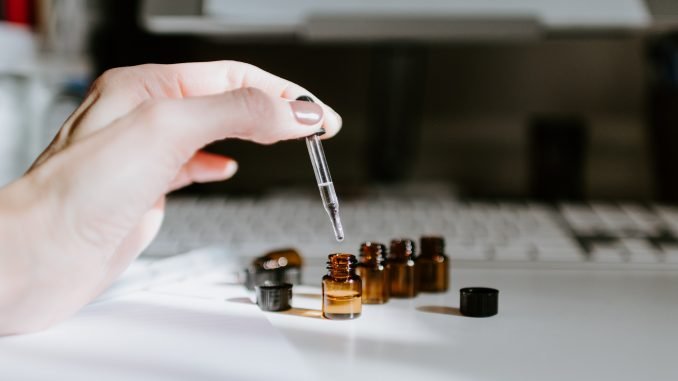 Now, you may think the idea of essential oils being good for fish is slightly odd but, let's face it, if they are good for us, they must be good for other living beings. And this isn't just a hypothesis. Research has shown that adding essential oils to our aquarium can indeed enhance the health and wellbeing of our aqua friends.
Fish tanks, or aquariums, in the home, are now a common feature all over the world. The benefits of even watching fish swimming around have been proven, through university studies, to make us feel better; de-stressing us and lowering blood pressure.
Given the benefits to us of keeping fish, we too can give back to them. Now, this doesn't mean that you should start tipping your favorite oil into your aquarium at will. Indeed, it would be detrimental for your fish if you were to do this. In fact, although essential oils can be good for fish, they need to be used with a great amount of care.
There are three kinds of essential oils that you could try in your aquarium. Please note that they should only be used in glass aquariums as there can be a negative chemical reaction with plastic. These three commonly used oils are Lemon, Purification, and Peppermint.
Read Related Reading: The Complete Guide to Peacock Gudgeon Care
Initially, place a toothpick in the essential oil bottle then immerse it in the water of the tank. Remove once the oil has seeped into the water. Do this weekly for a few weeks then you can start to add to the amount, building up to 2-3 drops for a 10-gallon aquarium once the environment has become used to the addition of the oil.
There are special courses you can do to learn more about how to use essential oils to improve your aqua environment. This will open up a world of different techniques of using oils and help you to learn which oil has which properties that benefit your fish.
Other oils have also been proven to be beneficial to fish. These include single oils such as Frankincense, Tangerine, Orange, and Lavender. Oil blends such as Citrus Fresh have also become popular for use in aquarium.
By using essential oils in your fish tank, you will notice that the fish may well ingest the oil from the surface of the water. If you see them doing so, this is fine as they won't do this unless they want to.
A word of caution once again, using essential oils for your fish is not to be done freehand. You must build up the saturation levels and only use oils that are specifically compatible with your fish. This said, do your research and you too will reap the benefits from the essential oils in your tank through having healthier fish to watch at your leisure.
The range of essential oils is massive as the global market clamors for all the benefits to be had from these natural products. These amazing oils can be used to heal, not only through direct use but as a way of enhancing our own environment. For information about which oils to use with diffusers in your home environment visit this page.