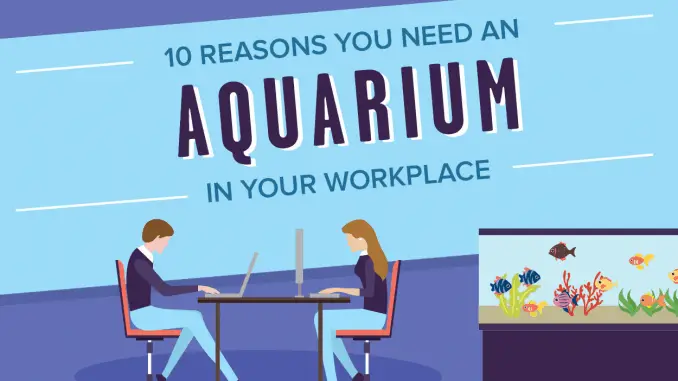 The office environment that you work in has a direct correlation with your productivity.
Some companies push their employees to work faster, harder and better, however this cutthroat approach to working often incurs many hidden costs.
It's estimated that health care costs are almost 50% greater in high-pressure companies than other organisation.  This stress causes disengagement, and a study by the Queens School of Business found that disengaged workers had 37% more absences, 60% more errors and 49% more accidents.
Most businesses have already implemented numerous things to create a good office environment and increase productivity, but one often unexplored option is nature…
A study carried out in 2011 on the effects of nature contact in the workplace proved that there is a direct link between contact with nature, and decreased stress and health complaints. One form on nature contact which the report promotes, is keeping an aquarium in your office.
According to a report by the World Health Design, an aquarium with living fish produced higher positive moods in the office environment than any other natural or artificial nature elements.
Look at our infograpic below to learn how aquariums can provide a quick, simple and cheap solution to reducing stress and improving employee's productivity.
(Please click on the image to view it full size):

Embed This Image on Your Site (copy the code below):
References
Summary
Our infographic, 10 Reasons Why You Need an Aquarium in Your Workplace, has shown the many benefits of having an aquarium in the workspace, will you be one of the forward thinking businesses that adopts a fish tank into your office?
Let us know in the comments section below…